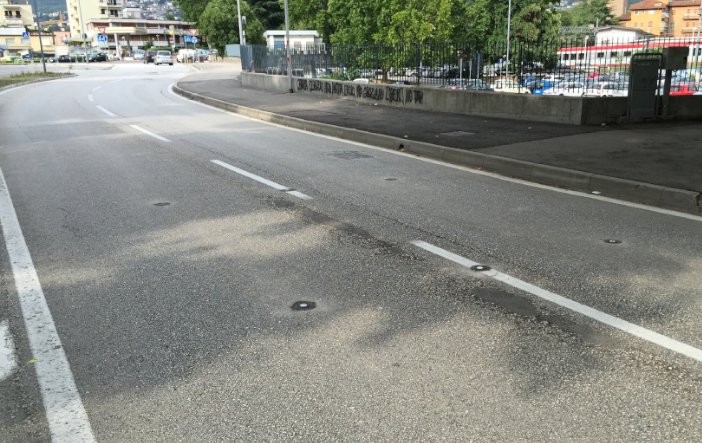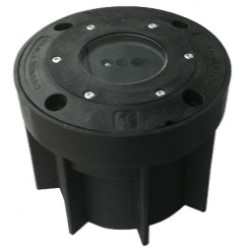 It's a solid, accurate wireless sensor. It is designed to resist the stress of heavy traffic on the roads and of weather conditions.
Sky Light Sensor works with a combination of three detection technologies, coming from a patented ambient light sensor, an infrared sensor and a magnetic sensor. A strong algorithm guarantees extreme accuracy and eliminates possible errors.
Wireless communication offers a great flexibility in choice of location and layout.
Maintenance and installation operations will be quick and easy, using common construction tools. Interrupting the traffic flow completely is not necessary. This is thanks to an additional external case where the sensor is placed.
Sky Light Sensor is powered by a long life battery. If it starts to run out after several years of intense use, Nabla Quadro offers a battery replacement service to guarantee the longest product life.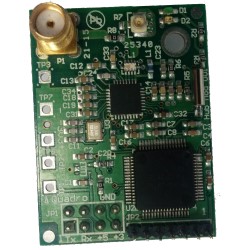 Sky Light Hub is a radio receiver and coordinator to acquire data from the sensors.
It is a very small component (39mm x 29mm) and it is able to handle up to 16 sensors.
Information about traffic, such as start and end timestamp, is available through a UART serial port.
In the configuration proposed, Sky Light Hub is integrated inside the Access Point, so to send traffic data to a server directly. But, it is possible to use different devices to acquire data from the hub. This enables the creation of a very flexible system where integrators and users can decide to use their preferred devices.
Integrating our system with components from other providers is extremely simple, thanks to transmission and decryption protocols available to users.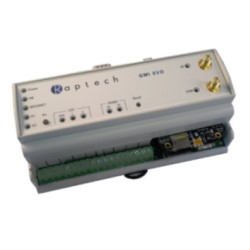 It's a device to gather data in real time, create packages and send them to a server at specific time intervals. It works with ETHERNET or GPRS network.
In this system configuration we propose Raptech GWi EVO datalogger for real-time data acquisition.
This product is perfect for DIN rail mounting, which is very important when installing the datalogger inside a weatherproof box.
The Access Point can be powered in different ways. It can be connected to the electricity grid (220 V) using a specific power supply (12VDC). It can also be powered by a small photovoltaic panel (20 W)
The Access Point comes with a lithium battery inside to send alarms in case of power failures and to shut itself down safely, in order not to lose or corrupt data
Sending alarms when the system detects any traffic jams
Providing traffic information to drivers, using variable message signs or mobile apps for smartphones
Keeping track of trends to manage and predict traffic flows
Using traffic data to plan road works or design new infrastructures
Monitoring the composition of the traffic flow (cars, buses and trucks, urban trains) in specific points of interest
Detecting the speed of vehicles in the traffic flow