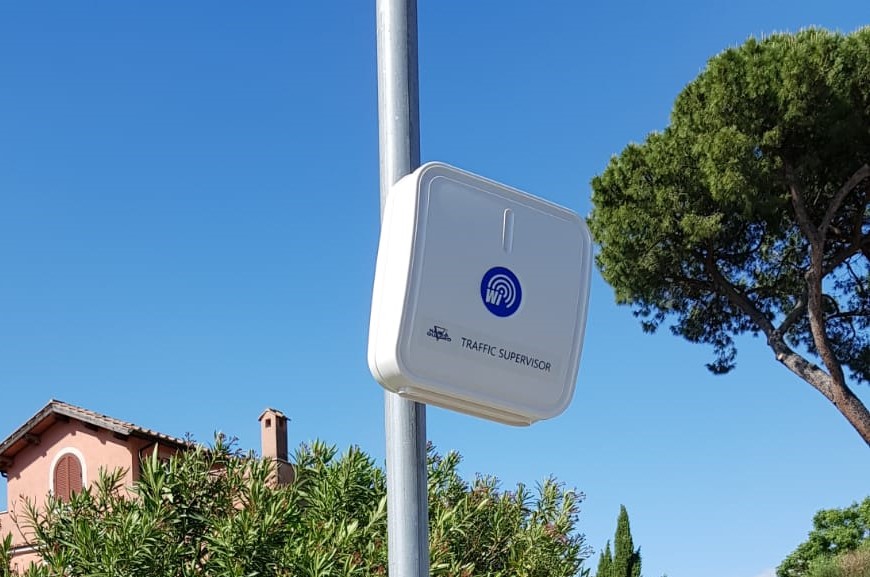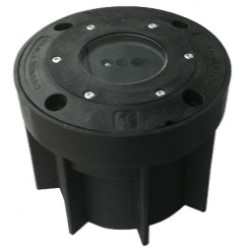 It's a solid, accurate wireless sensor. It is designed to resist the stress of heavy traffic on the roads and of weather conditions.
Sky Light Sensor works with a combination of three detection technologies, coming from a patented ambient light sensor, an infrared sensor and a magnetic sensor. A strong algorithm guarantees extreme accuracy and eliminates possible errors. Maintenance and installation operations will be quick and easy, using common construction tools. This is thanks to an additional external case where the sensor is placed.
Sky Light Sensor is powered by a long-life battery. If it starts to run out after several years of intense use, Nabla Quadro offers a battery replacement service to guarantee the longest product life.
The Central Unit is a device that receives data from wireless traffic sensors and makes data processing in real-time. Depending on the configuration, the Central Unit sends specific traffic data to a LoRaWAN server at scheduled time intervals. When receiving data, the Central Unit uses a proprietary radio protocol at 868 MHz. When sending data to the network server, the communication is via LoRaWAN radio.
The Central Unit is powered by long-life batteries and is placed in a waterproof box since it is installed outdoor.
Sending alarms when the system detects traffic jams
Providing traffic information to drivers, using variable message signs or mobile apps on their smartphones
Keeping track of trends to manage and predict traffic flows
Detect the direction of travel in alternate one-way roads
Monitoring the composition of the traffic flow (cars, buses and trucks, urban trains) in specific points of interest
Detect the direction of travel in alternate one-way roads
MORE SMART TRAFFIC PROJECTS